Enjoy Big Favorites
(and BIG Savings)
Mystery Cases are randomly packed with world-class wines. Choose a case of rich reds or refreshing whites ... or get the best of both worlds in an exciting mix.
12 bottles ONLY $69.99

Select a FREE gift below
to get started
What kind of wines can I expect?
The Mystery Case Club is brought to you by Laithwaites Wine, the world's leading home-delivery wine specialist. We believe that in wine, small is beautiful, and so we focus on handmade wines crafted by dedicated winemakers, not mass-produced in factories. With new selections arriving all the time, Mystery Cases are a way for us to manage stock and clear space in our cellars.
Mystery Cases are mixed selections, randomly packed with premium 'end of line' wines, in quantities too small to advertise individually. You can look forward to world-class gems from Bordeaux, California and beyond. But no matter what your case holds, you're always guaranteed 12 delicious discoveries every time.
Get started by choosing your FREE gift on the right ...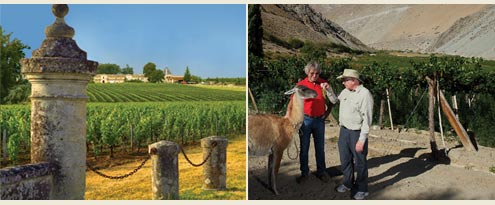 From top Bordeaux châteaux to premium estates in the mountains of Argentina, Tony Laithwaite and his team of intrepid wine buyers are constantly unearthing new discoveries (and making new friends in the vineyard). You never know where the wines in your Mystery Case will come from — but they're guaranteed delicious.
Your Gift: Set of Glasses
4 FREE wine glasses by master glassmaker Luigi Bormioli – designed to enhance the aromas and flavors of your wine.