Enjoy Big Favorites
(and BIG Savings)
Mystery Cases are randomly packed with world-class wines. Choose a case of rich reds or refreshing whites ... or get the best of both worlds in an exciting mix.
12 bottles ONLY $59.99

Order NOW and get your FREE gift.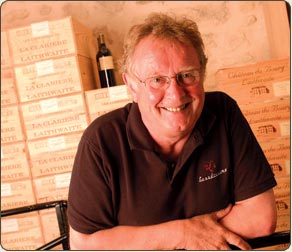 Hi, my name's Tony Laithwaite and I've spent the last 45 years visiting the world's most exciting wine regions, sharing wines of authenticity, quality and value with fellow wine lovers out there — small-production wines, not mass-produced brands.
From humble beginnings, Laithwaite's Wine has grown to become the world's most successful home delivery wine merchant. And for many years now, customers in the U.S. have enjoyed access to many of these wine discoveries.
All wines are backed by fast delivery, award-winning service and a cast-iron satisfaction guarantee. If you don't like a wine, you won't pay for it.
As a member of the Mystery Case Club you'll tap into all this — and enjoy wines at the best possible prices.
So, what's in it for Laithwaite's Wine?
Laithwaite's Wine favors small-production wines, and are often left with quantities too small to advertise individually. These delicious "last bottles" are randomly packed into special Mystery Cases and priced to clear.
More importantly, what's in it for YOU?
First, you have the excitement of tearing open your case to find out what's inside — even better is the knowledge that you always get much more than you pay for.
Choose the right plan for you and remember, prices start at JUST $5.84 a bottle ... savings reach 40% and higher.
Give it a try today — go on, surprise yourself!
Cheers

Tony Laithwaite

If you like the sound of these wines, but would rather remove the mystery element, visit laithwaiteswine.com where you'll find all our latest offers as well as a special introductory offer to the 4 Seasons wine club.